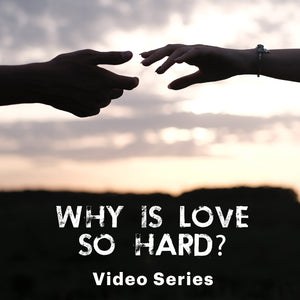 The #WhyIsLoveSoHard Retreat—presented by Gil Brody Jones and Beth Daniel Jones—is a relationship game-changer no matter your status: Married, Single, Divorced, Separated, Frustrated, or just plain Over It! #WhyIsLoveSoHard is a 4-Part series consisting of 8 hours of life-giving content by Gil and Beth. It was recorded recently at a retreat held live in Broomfield, Colorado—content so real and raw it will capture your heart right from the start and change the course of your relational life forever! It's broken down like this: 

Part 1: 5 Viruses That Kill Off Every Relationship
Part 2: How to Fight Fair & Forgive Fast
Part 3: 50 Shades Of Red Hot (Sex The Way It Was Meant to Be)
Part 4: 7 Critical Skills That Will Help You Finally Get Your Relationships Right

You can purchase the #WhyIsLoveSoHard Retreat in its entirety for $399 or you can purchase any individual part for $125—either way be prepared to be challenged, encouraged, and to be taken on a journey that will revolutionize your relationships!
What are people saying? 

Why wait? Purchase the entire retreat or just the parts you need right now by adding what you want to your shopping cart.