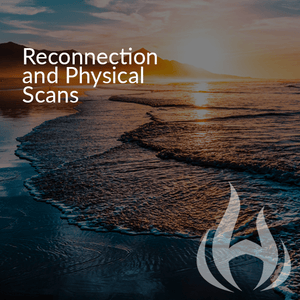 This video and manual teach the BHS student the full Reconnection Scan, how to create the treatment field, autonomic balance, the full revised and updated Physical Scan, and clearing toxins and pathogens. In addition, there are testing tips and examples of the scans. The manual provides all of the charts used in these two scans and used in all advanced scans.


Note: There are some charts being used in the video by Beth and Stephen that are

not

available as part of the download of this product due to copyright restrictions, however, all pertinent information is included in your available charts.
Prerequisite
: Mastery of material in
Truth Techniques
or Bring in The Light of Truth Thru Muscle Testing class
is recommended for the Reconnection Scan and is required for the Physical Scan.
Run Time: 1.5 hours
This is a Quantum Techniques product. Quantum Techniques (QT) products are sold for personal and non-commercial use with permission.  Quantum Techniques materials are protected by copyright and other laws; all rights reserved.  Quantum Techniques disclaims any liability based on information provided by the Best Healing Solutions website.