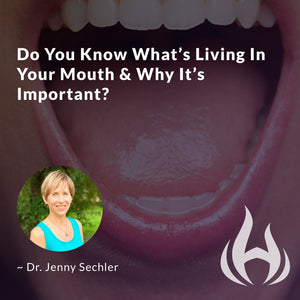 Everyone has an oral microbiome, similar to that in our gut, and it needs to be cared for regularly. BHS Educator Dr. Jenny Sechler presents information that is often overlooked related to accelerating general healing via the secrets that are held in our mouth. This 46-minute video presentation includes a slideshow and BHS codes for maintaining healthy salivary glands and addressing hidden pathogens in the mouth. 
What you will learn? 


1. Three things that can go wrong in the mouth creating chaos in the body (how your mouth is the first line of defense and the gateway to everything else in the body) 

2. An ancient Indian oral hygiene remedy to remove toxins from the mouth


3. A recipe for re-mineralizing toothpaste 


4. How the oral microbiome changes with age
5. Recipe for a healing mouthwash
The webinar was recorded via Zoom on November 5, 2020.